Whale Shark Safari - GIFT VOUCHER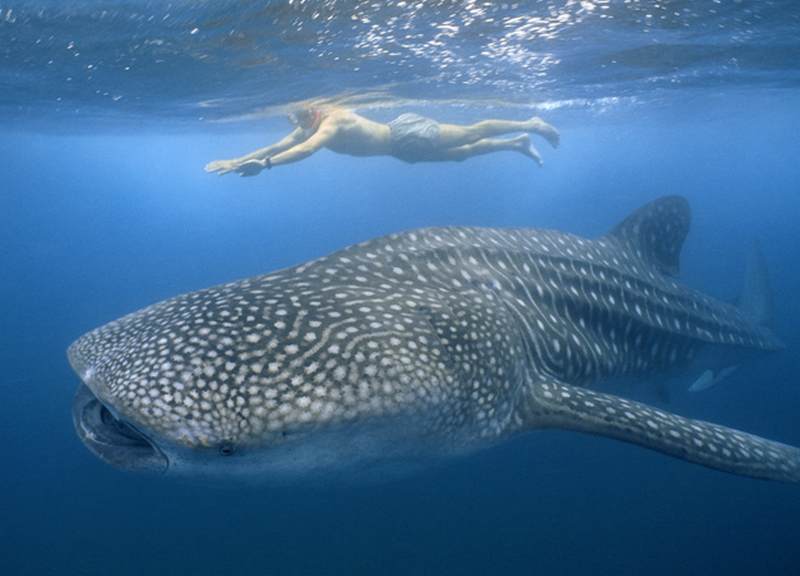 Location: Coral Bay, WA
Product code: WSSGV
Join our 8 to 9 hour Whale Shark Safari aboard Kai – Aura. Our vessel is designed for your comfort with a large area of seating and standing both downstairs and upstairs, and a 360-degree view from the wheelhouse. It is the perfect way to experience one of the few places in the world that these big beautiful whale sharks
choose to visit.

Your tour begins at 7:30 am at the Coral Bay Ecotours office, followed by a short bus transfer to the jetty to board the vessel. Then we head out for your first reef snorkel experience in the beautiful coral gardens, where you may encounter numerous fish, reef sharks, and other marine species.

After morning tea, we begin our journey to the outer reef. By this time our spotter plane is already searching for our whale sharks and informing us of any other exciting marine life spotted along the way! We will do our best to allow you to experience as much wildlife as possible during our tour. Once our spotter plane has found a whale shark, our boat will make its way there. Guests will be split into 2 groups of 10 and take turns to swim with the whale shark. To ensure that we don't disturb its natural habits, we are allowed a maximum one hour of swimming time with the whale shark.

We stop along the way home for a second reef snorkel at a different site. To finish the day, we celebrate with a glass of champagne and fruit platter.

Our photographer will be taking photos and/or video footage of your day; available for purchase on a USB for an additional cost at the end of the tour.

We Provide: A full buffet lunch, morning and afternoon tea, all snorkel equipment including long wetsuits, fresh drinking water, tea, coffee, sunscreen and toilet.
What you need to bring: Towel, hat, sunscreen, swimsuit, water bottle, warm clothing.

Please note: Although every effort is made to provide you with the opportunity to see and interact with the wildlife, we cannot guarantee nature. If you do not see a whale shark, we offer a FREE one-time repeat voucher to have a second chance to swim with the Whale Sharks*. There is no refund or discount for your
tour.
Whale Shark Tour: License K. Bailye HQ69375WSC