Humpback Whale Safari - GIFT VOUCHER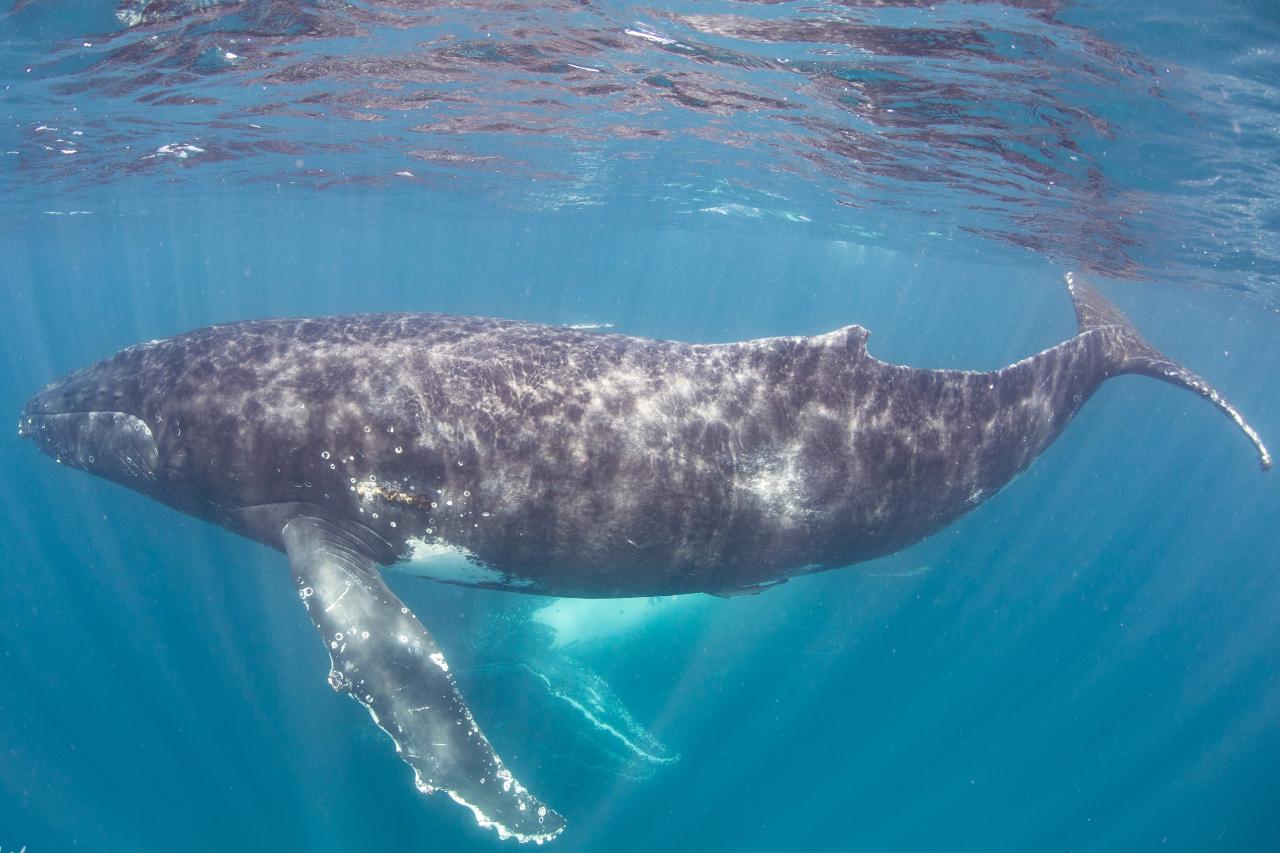 Location: Coral Bay, WA
Product code: HWSGV
Book Now to join Humpback In-water Interaction trial for 2019!
Join us to observe humpback whales in their natural environment. If conditions are safe, and we are able to do so, guests may be able to experience an in water interaction with these majestic animals as well!
Humpback whale season in Coral Bay begins at the end of June and runs through to mid October. During this time it is estimated around 30,000 whales pass through Ningaloo Reef on their annual migration, sometimes stopping to rest, shelter, and play in the calm waters of Coral Bay.
We are dealing with Mother Nature and animal behavior. Therefore opportunities will vary from day to day. Nothing in nature is guaranteed, however every effort will be made to ensure you have an amazing day out. For each tour there is 14 swimming spots available.
If and when our trained guide deems it is safe to do so, swimming guests will enter the water at a safe distance from the animals either from the side or in front of the whales path. It is then all up to the whales and each interaction will be on their terms. Humpback whales can be curious and may approach swimmers, or they simply may pass by. An in water interaction is defined as being in the water within the exclusive contact zone.
Humpback wildlife tour guest will not participate in the swimming with humpback whales however, if there is not already 14 interaction swimmers you may upgrade on the boat.
Humpback interaction observers will partake in everything except getting in the water.
Wild Life Swimmer will partake in everything except swimming with humpback
There is no refund and no repeat offered.